November 2019
Murder in Cue by Robin Jennifer Miller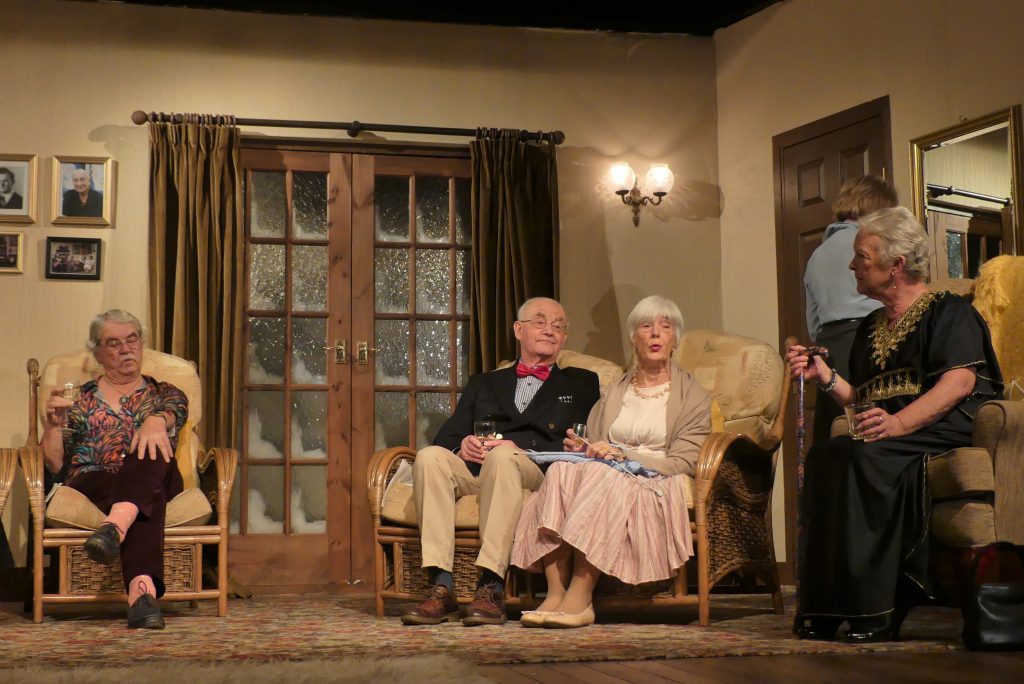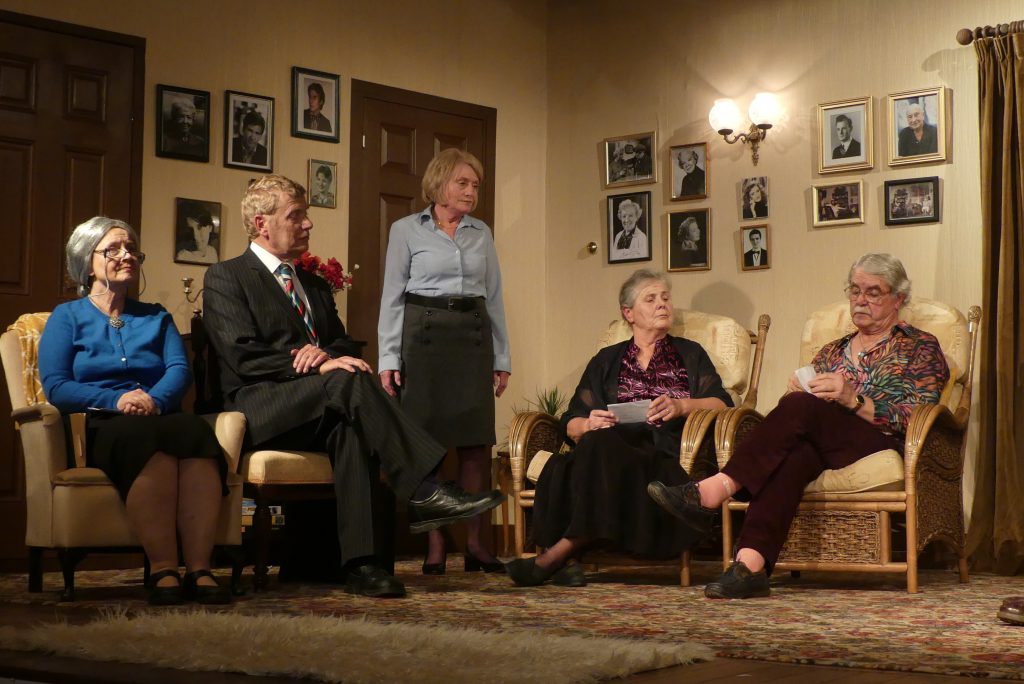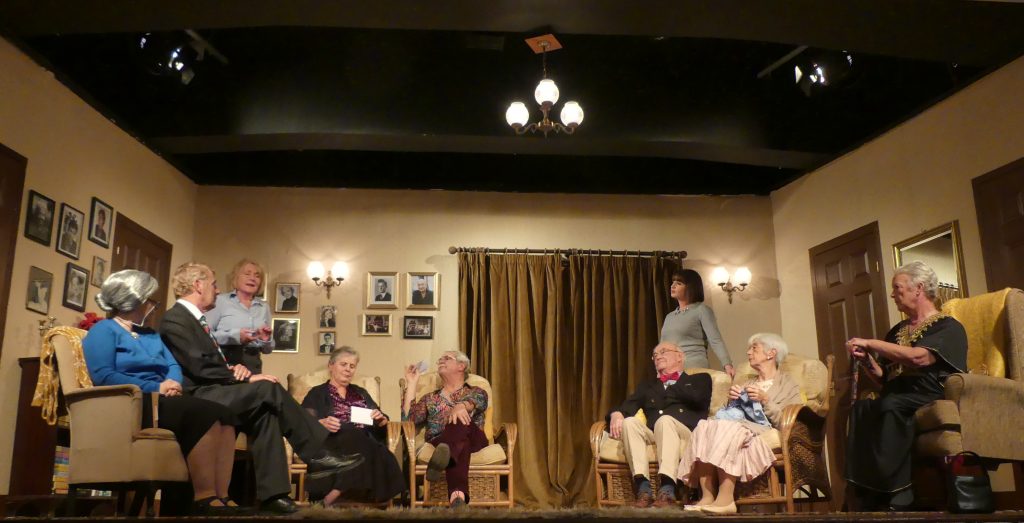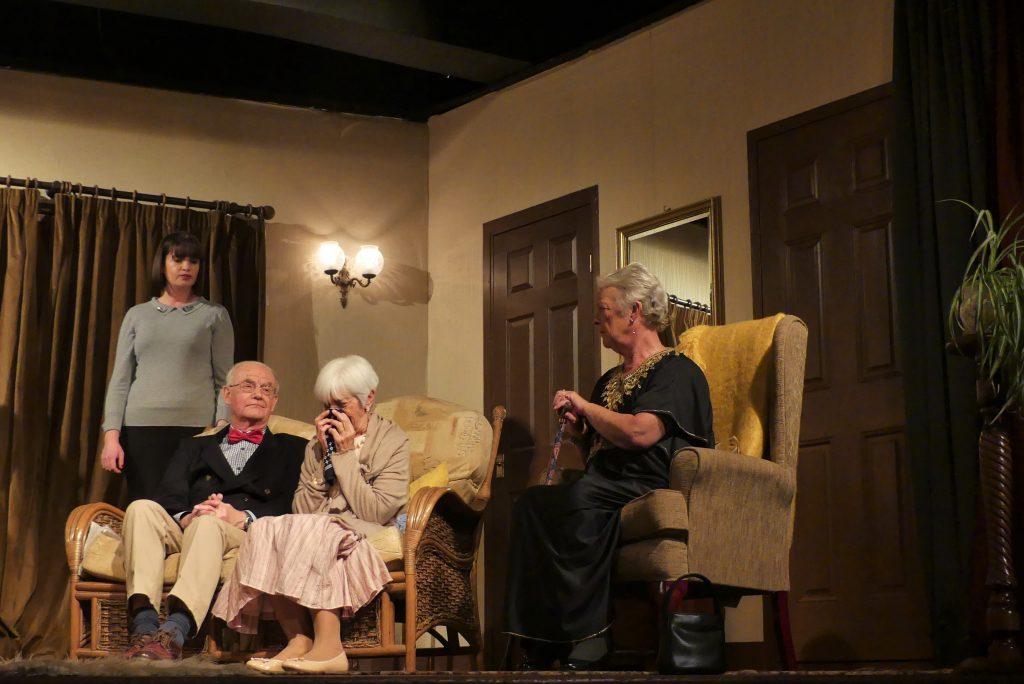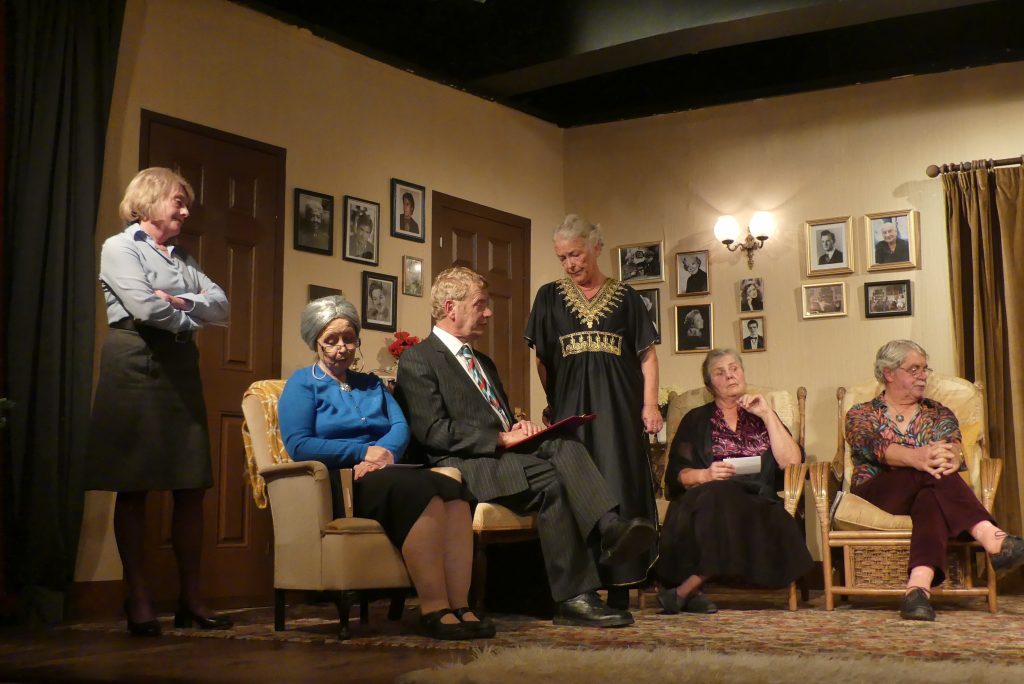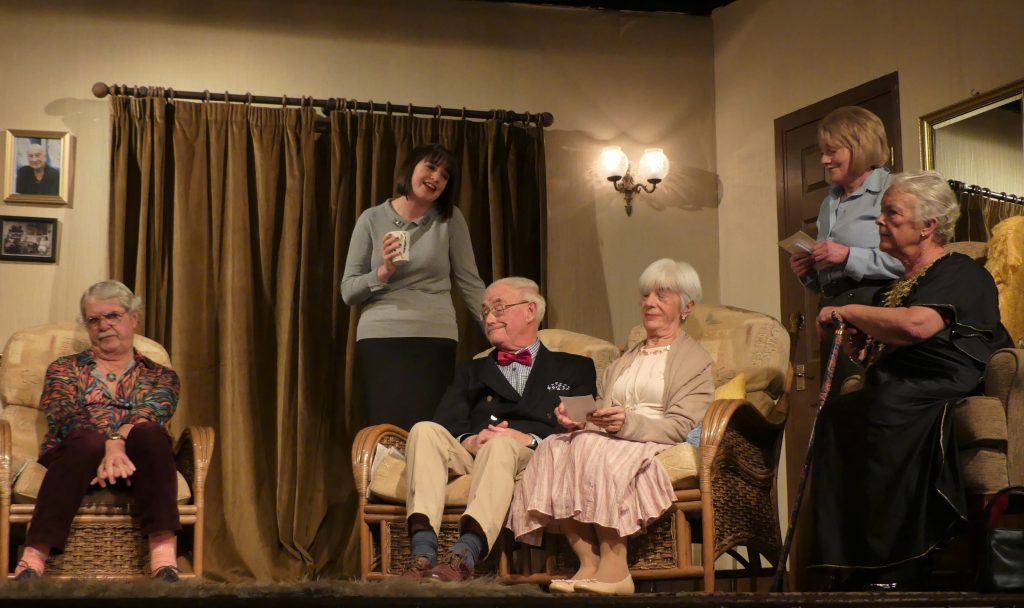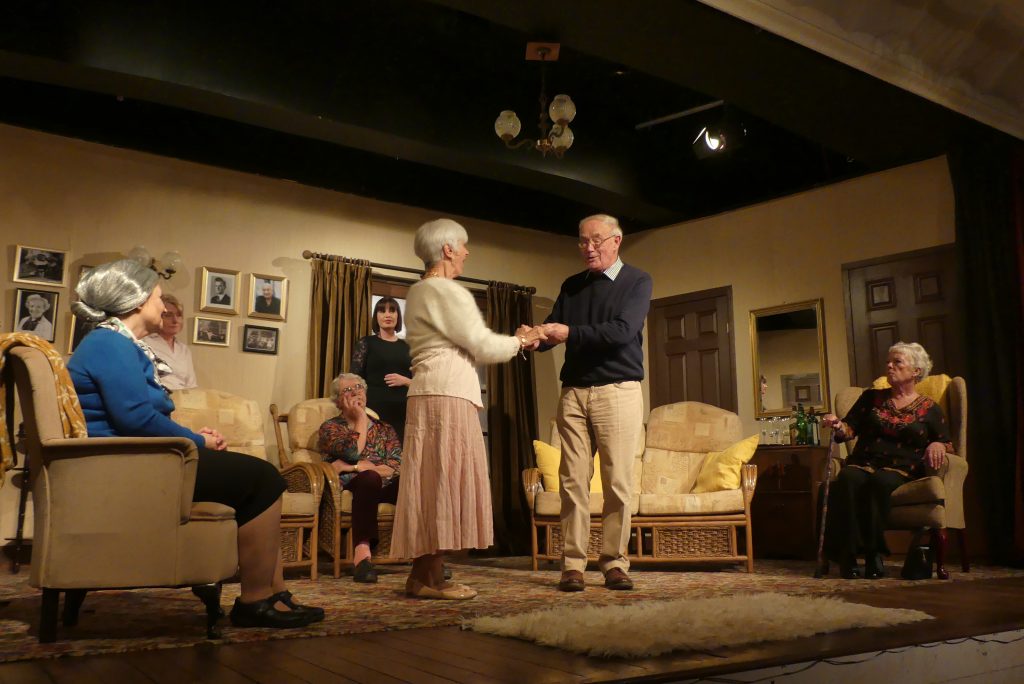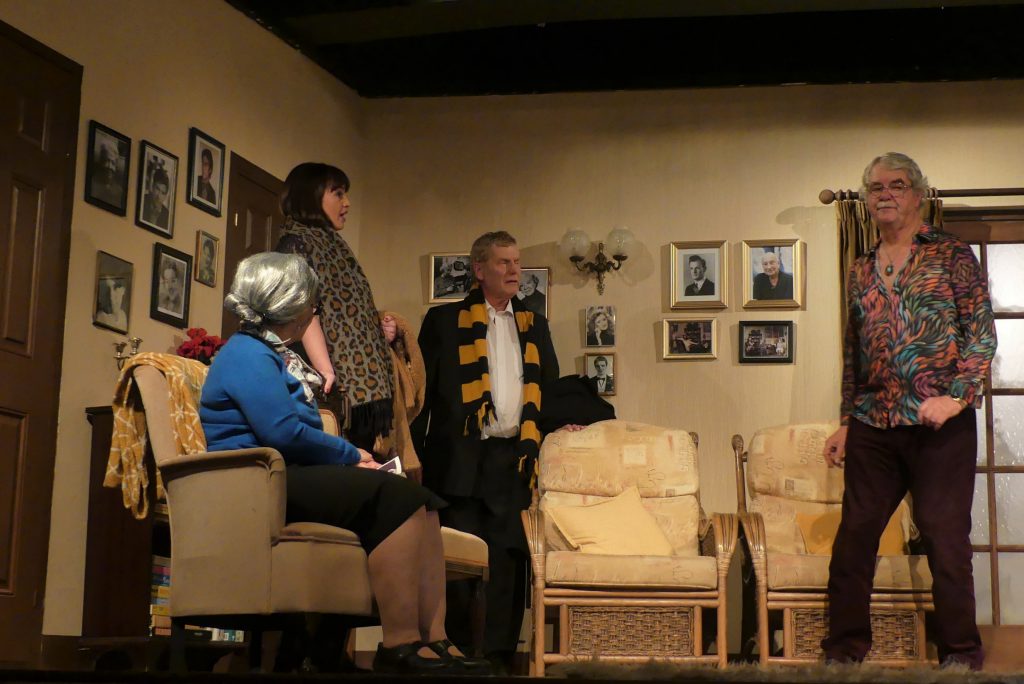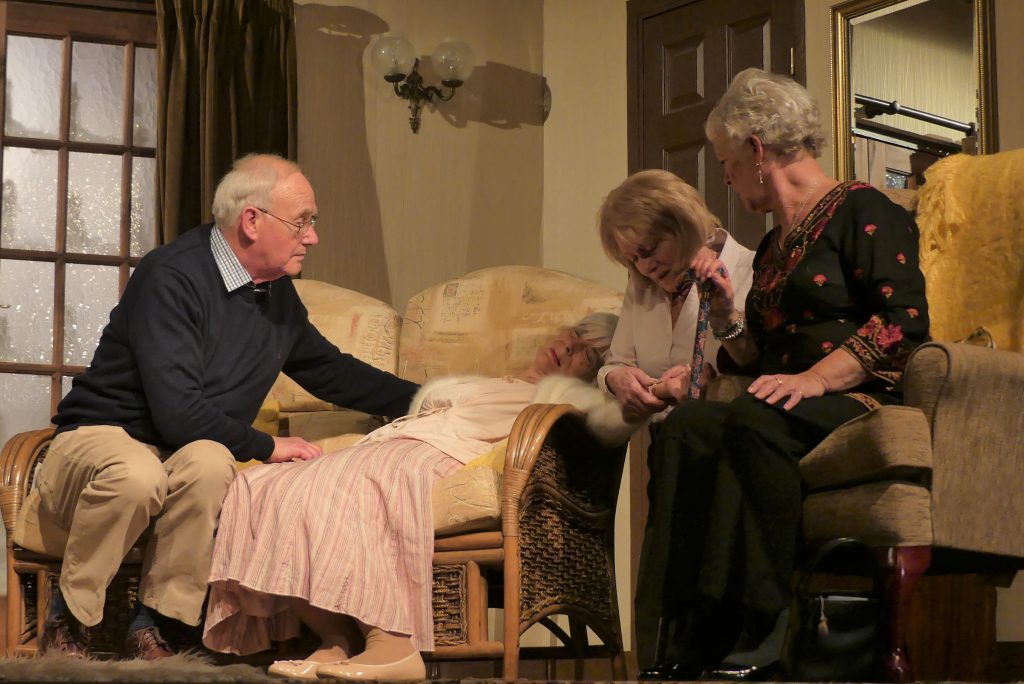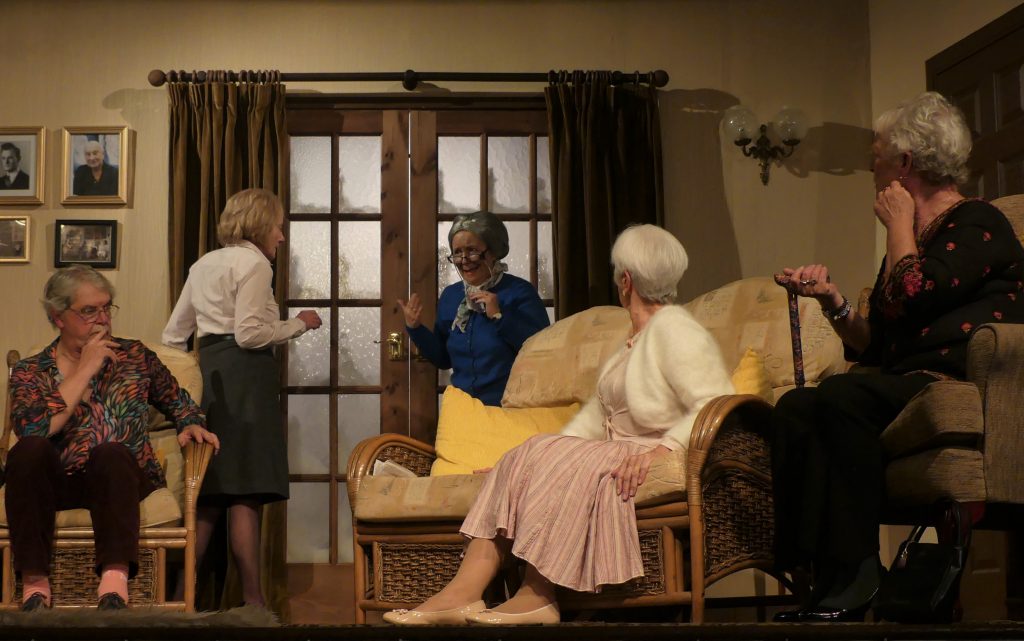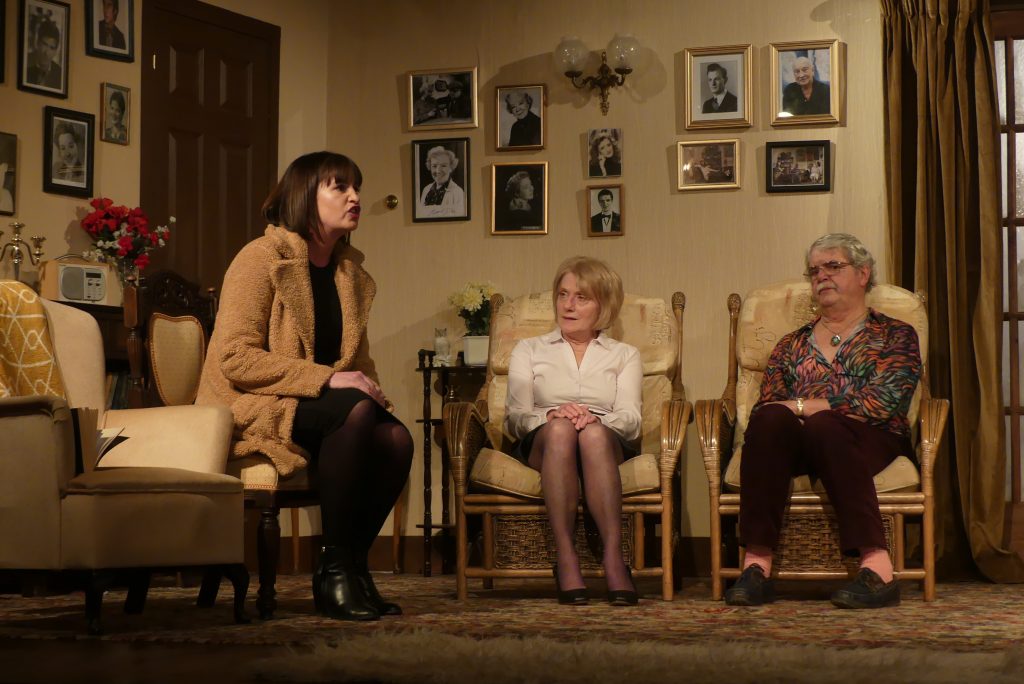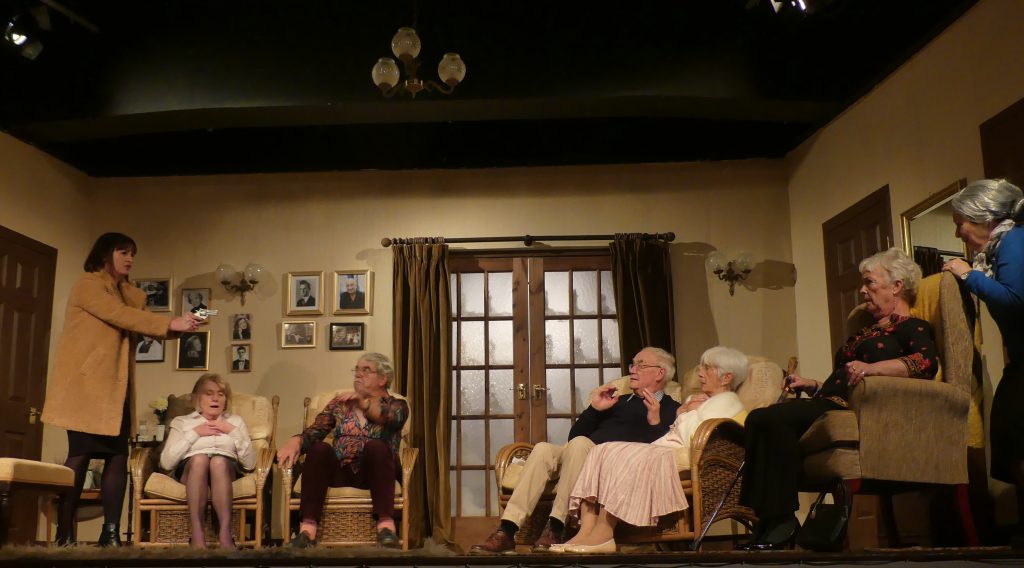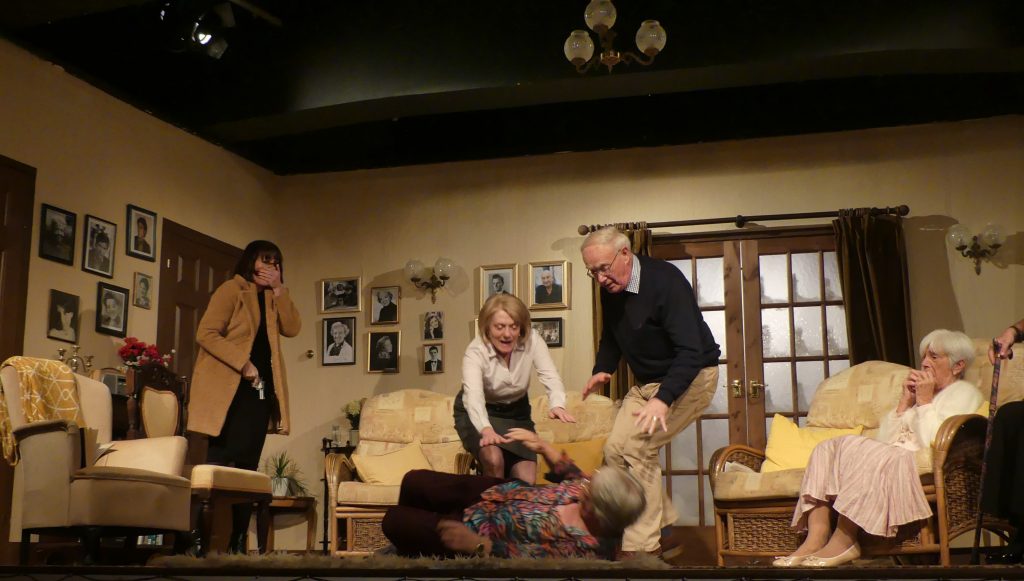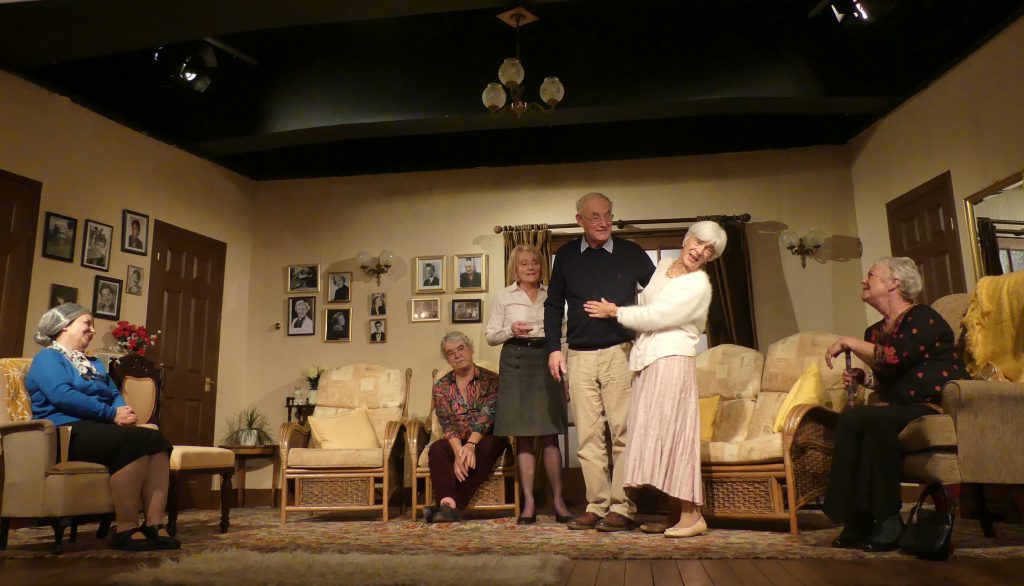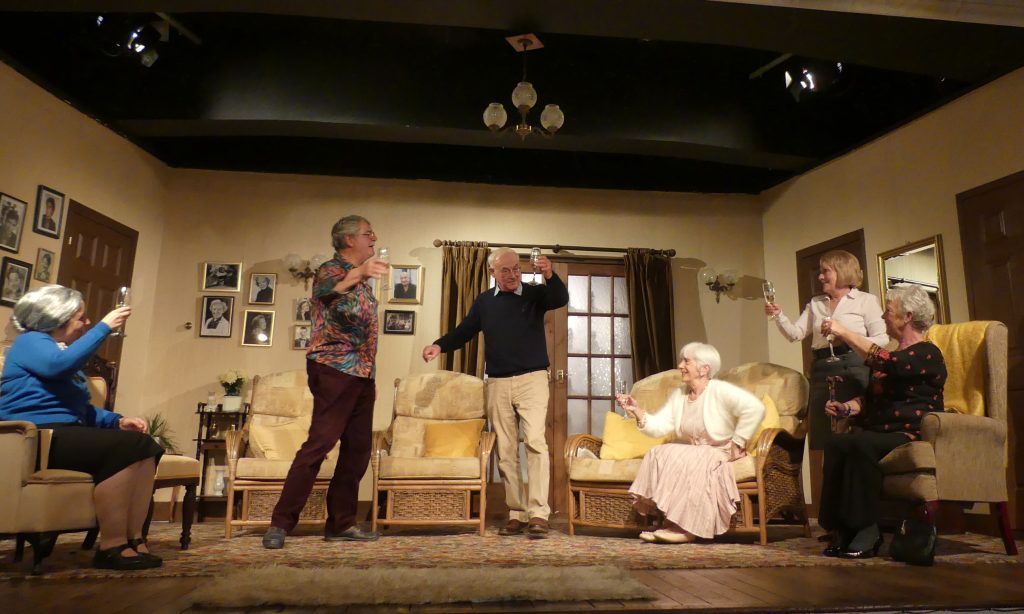 Spring 2019
Flights of Fancy 3 one act plays by David Campton
Angel Unwilling, Singing in the Wilderness and Parcel
November 2018…
Babes in the Wood a pantomime by Paul Reakes
Spring 2018…
Joking Apart by Alan Ayckbourn
November 2017…
Worlds apart
3 One Act plays:
Any Other Tuesday by Kathy Mead
The Final Movement by Brian J Burton
Ghost Night by John Grange & Peter Vincent
Spring 2017…
No Time for Fig Leaves by Duncan Greenwood & Robert King
An atomic apocalypse has wiped out all the men, leaving the women in charge. But what if some men did survive…?
Trouble in Pantoland, Nov 2016
Gal
Spring 2016…
Michael Palin "The Weekend"
A contemporary comedy where Stephen Febble does his best to be difficult when the family come for the weekend, climaxing in a disastrous dinner party
Gal
Nov 2015…
Geoff Saunders "The Inaccurate Conception"
A comic look at the Nativity as done by seven – year olds
Gal
Spring 2015…
"Three Carols and a Bread Pudding"
Four one act plays
Lynn Brittney "Properly Processed", "Failed Investments", "Have a Nice Day"
Nick Warburton "The Last Bread Pudding"
---
Nov 2014...

"Cinderella, the Pantomime"

---
Spring 2014…
"Who Calls?"
Three, one act plays, in which strangers call
J.B. Priestley "The Rose and Crown"
The locals are 'enjoying' a 'quiet' drink. Amid their bickering, a stranger calls. He knows all their names! Just who is he?
Ursula Bloom "One Wedding, Two Brides"
The day of the wedding! The cake! The lobster! Then a girl calls, a stranger. Bigamy or not bigamy? That is the question…
Arthur Aldrich "The Housewarming"
Brian and Michelle have just bought their dream house. Two elderly ladies call, bringing back nightmares from the past…
---
November 2013…
Norman Robbins "Tomb with a view"
The tomb family gather for the reading of the will of the not so dearly departed Septimus Tomb, intrigue and murder ensue.
---
Spring 2013…

Jimmie Chin "Secrets in the Family"
Three one act plays:
"A Respectable Funeral", "In by the half", "But yesterday"

---
Earlier Productions
The following list of plays show the range and interest of the drama group:
a Tomb with a View – a comedy-thriller (by Norman Robbins)
Conversations – An entertaining variety of Monologues, Duologues and sketches
Confusions (5 linked 1-act plays by Alan Ayckbourne)
Murder in Play (by Simon Brett)
What are Little Girls Made of? (a comedy by Peter Coke)
Key for Two (a comedy by J Chapman and D Freeman)
Fool's Paradise (a comedy by Peter Coke)
Abigail! (by R C Harris)
Day of Reckoning (by Pam Valentine)
The Suitor (by Leonard Morley)
Interior Designs (by Jimmie Chinn)
Wyrd Sisters (by Terry Pratchett)
Lady Windermere's Fan (by Oscar Wilde)
Blithe Spirit (by Noel Coward)
Separate Tables (by Terence Rattigan)
Something Unspoken (by Tennessee Williams)
The Noble Spaniard (by W. Somerset Maugham)
Lord Arthur Saville's Crime (by Constance Cox)
Knightsbridge (by John Mortimer)
The Light of Heart (by Emlyn Williams)